Changing Tables
We've been building change tables since 1986. No space is the same, every individual is unique. Our change tables provide a solution for each person in their environment in their space.
Pressalit Wall Mount Table
Creating an accessible space requires solutions that are functional, safe and suitable for multiple environments.  Pressalit changing tables are designed to facilitate access for the individual (Be independent! Be Autonomous!) and safe for caregivers.
Pressalit Wall
Mount Change
Table
Let's Go For a Walk
We take steps everyday, sometimes it is one step at a time. Our collection of Gait Trainers will support those first steps and give a little bit of help when we need a little extra support to feel safe as we learn to walk.
Meywalk® 4
Mobility for kids to adults.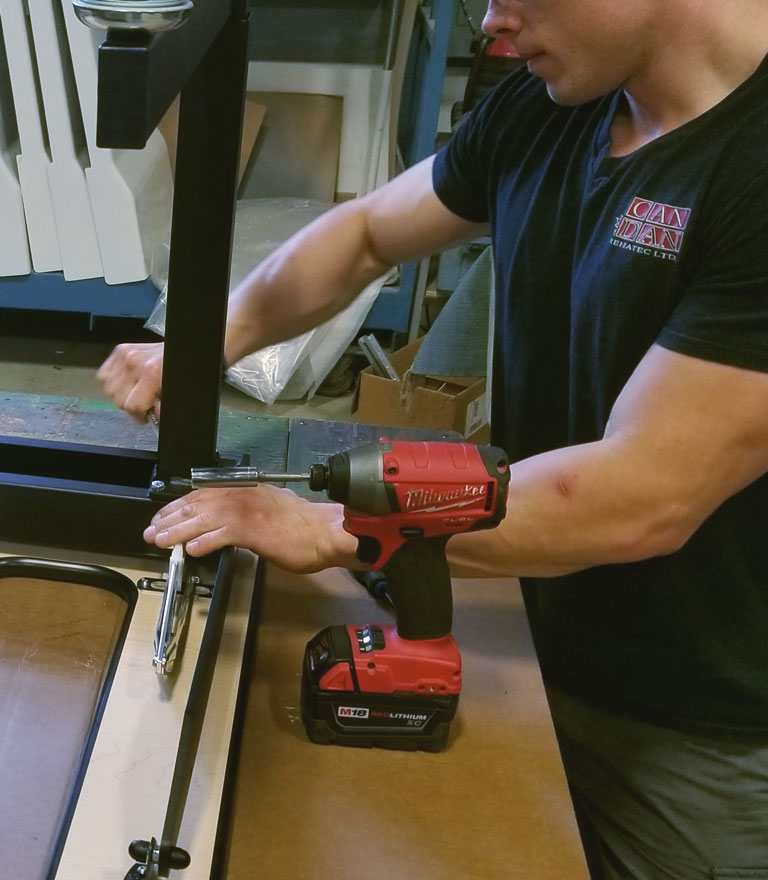 Locally Made by Our People
We touch all our solutions before they are delivered to you. We devote time to test the quality of every product that leaves our building. Everything is built to fit you. Our reputation reflects the quality and care that we strive to do.
We stand behind what we build – our guarantee to you. Our warranty is to give you peace of mind and focus your time and efforts on things you enjoy.